May eNewsletter - 5/31/23
Q&A: TRAVEL TRENDS AND MEDIA MEMBERS WITH NANCY SCHRETTER
Nancy Schretter is the President of Beacon Group Holdings, Inc. As an award-winning editor and travel journalist, Schretter's articles, quotes and insights on travel have been featured in dozens of leading print and online media outlets, including Leisure Group Travel, Destination Reunions, TravelAwaits, USA Today, Fox News, Redbook, Travel Channel, Travelocity and more. Nancy has appeared as a travel expert on radio and television shows, including NBC's TODAY, CNN and NBC News.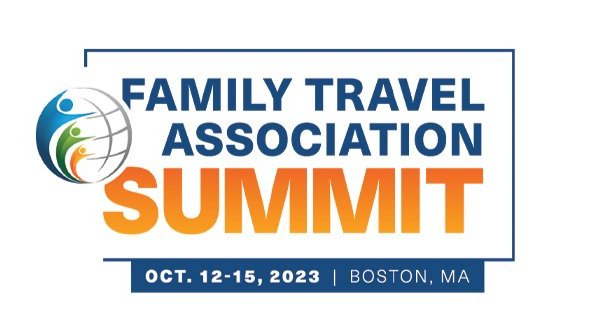 Register Today for 2023 FTA SUMMIT!
The FTA Summit is five months away and we are excited for Boston to be the backdrop for our return to live events! We are ready to welcome family travel advisors, suppliers and media members. Not only will Summit allow FTA members to form lasting connections within the industry, but attendees will also receive a first look at the 2023 Annual Research Survey.The FTA Summit is community, inspiration and the catalyst for extraordinary experience!
Registration is open for all FTA members. We encourage you to register at your earliest convenience. If you have any questions regarding FTA Summit or registration, please reach out to info@familytravel.org.
Stay tuned for more details on the 2023 FTA Summit!
Guide: National Parks of South Florida

Shellie Bailey-Shah

Between world-class amusement parks, cruise ports, beach towns and big cities, Florida is hardly what I'd call a "hidden gem." Its tourist sites are probably the most developed in the United States. But there's a more natural side of Florida that's rarely talked about but worthy of exploration.

Read full article here.
What to Expect on Your First Royal Caribbean Cruise

KyAnn Lewis

Cruising is a divisive vacation choice. People either LOVE it or they HATE it. Although, I've found that many of the haters haven't actually been on a cruise and they simply have the wrong idea of what it's all about. Hint – there's more than just all-you-can-eat buffets onboard.

Read full article here.
Lunch & Learn | June 21, 2023, 12:30 – 1:00 p.m. ET
Cowboy-Cations
With increased popularity of the Dutton Family via pop culture, Cowboy-Cations have subsequently caught the attention and captured the hearts of many. Planning the perfect cowboy experience for families is not always easy; however, so our experts from the Dude Rancher's Association and Austin Adventures will join us to provide insights, tips and tricks of the trade to ensure your clients experience the best of this emerging type of family travel.
To register, click here.
FALL 4 BEACHES (Beaches Turks & Caicos, Beaches Negril & Beaches Ochi Rios)
Vacations booked throughout the fall at any Beaches Resort on seven (7) paid nights or more will have the choice of a Sesame Street® Tuck in for Tykes (valid for children ages 5 and under) or a 30-minute Couples Massage.
Booking window: Now - until further notice.
For travel Now - Nov. 20, 2022, | Aug. 14 - Nov. 20, 2023, | Aug. 14 - Nov. 20, 2024.
Blackout dates: None.
Offer valid for new bookings only.
Offer valid for Beaches Resorts only.
This offer must be booked between now - until further notice.
This offer is for travel between Now - Nov. 20, 2022, | Aug. 14 - Nov. 20, 2023, | Aug. 14 - Nov. 20, 2024.
Bookings must be for a minimum of seven (7) paid nights within the travel window.
Offer is limited to one complimentary gift per stay, per family, per room.
To be eligible for the Sesame Street® Tuck In or 30-minute couples massage, guest must register their booking within 72 hours at https://www.beaches.com/deals/fall-4-beaches-registration/.
The Sesame Street® Tuck In offer is only valid for children ages five and under.
The Sesame Street® Tuck in for Tykes is to be booked on resort and character preference is based on availability.
The 30-minute Couples Massage must be redeemed on resort and during the applicable stay at a Red Lane Spa.
Not valid for group bookings.
Information provided is subject to verification and registering is not a guarantee that your booking qualifies for the free gift.
Offers are not redeemable for cash towards the balance of any bookings, cannot be used for any applicable tax, service charge, or gratuity and has no cash value, cannot be sold, or exchanged, and is not redeemable for cash.
Offer has no blackout dates.
Offer is not combinable with standard Gift with Purchase booking promotions.
This promotion is also subject to our Standard Promotional Conditions and is combinable with all our Standard Resort Offers.
In addition, this promotion is subject to the conditions set out by our Standard Disclaimers.