June eNewsletter - 6/4/2023
Meet Boston is eagerly anticipating and fully prepared to host the Family Travel Association's Summit in 2023.
Boston is known for unique experiences—from the legendary Fenway Park to the Historical Freedom Trail. Boston is the ideal destination for family vacations, and the FTA is delighted to invite you all to experience everything Boston has to offer.
By attending the Summit, FTA members will not only gain valuable insights into why Boston is an excellent location but also create industry connections. Moreover, participants at the Summit will have an exclusive chance to engage in a preview of the 2023 Annual Research Survey. The FTA Summit is all about community, inspiration and being a catalyst for extraordinary experiences!
We encourage you to register at your earliest convenience. If you have any questions regarding FTA Summit or registration, please reach out to info@familytravel.org.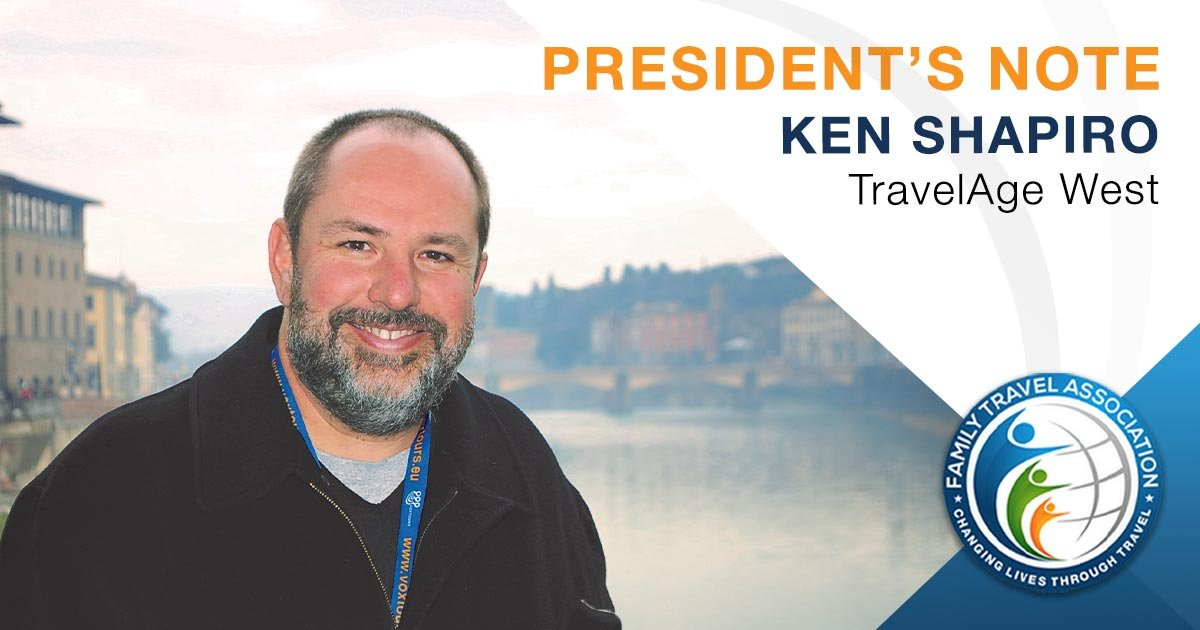 Welcome to the latest Family Travel Association newsletter.
As you'll read in this newsletter, plans are taking shape for our first in-person Summit (to be held in Boston, Oct. 12-15, 2023) since the start of the COVID-19 pandemic. We're all very excited to be finally meeting up with members face to face!
While we're still putting together some of the specifics, we already know it's going to be a very informative and productive event. We'll have great panels and speakers, small-group networking sessions, immersive destination trips around Boston and much more. Registration is open now, so please save your spot today. (Attendance will be capped at 120 members.)
While we wait for the Summit, I want to remind you that the FTA is currently hosting monthly virtual educational sessions on a range of topics. So, if you want to learn more about all aspects of family travel, sign up for one of the upcoming dates. (See more about the series in this newsletter.) These sessions are also recorded, so you can always go back and catch up on what you missed.
If you have any questions or suggestions, always feel free to reach out to Kasie Smith via email (kasie@familytravel.org).
Here's to a great summer of family travel!
-Ken Shapiro, President of the Board of the Family Travel Association
Lunch & Learn | June 21, 2023, 12:30 – 1 p.m. ET
Cowboy-Cations
With increased popularity of the Dutton Family via pop culture, Cowboy-Cations have subsequently caught the attention and captured the hearts of many. Planning the perfect cowboy experience for families is not always easy however, so our experts from the Dude Ranchers' Association and Austin Adventures will join us to provide insights, tips and tricks of the trade to ensure your clients experience the best of this emerging type of family travel.
To register, click here.
Backroads Announces Cure to Summertime Blues:
An Active Adventure for the Whole Family
Backroads, the leader in active travel, released their top picks for a last-minute family adventure, the perfect antidote to summer doldrums and vacation procrastination. With a few clicks of the mouse or one phone call, families open the door to a world of possibility and discovery in iconic US national parks, such as Yosemite, Yellowstone, the Great Smoky Mountains and the Grand Canyon. Or they can venture farther from home to discover the natural beauty and rich cultures of France, Iceland, Switzerland and Canada, among other Backroads destinations. Whether it's biking, hiking, horseback riding, kayaking, exploring a cave dwelling, learning how to make mozzarella or kids-only fun, Backroads has options for every member of the family. Head here to learn more.
Travel Advisors: Are You Certified in Family Travel?

Becoming certified in family travel is an exclusive perk of being an FTA member. We strongly encourage all Travel Advisor members to take advantage of this opportunity, as it not only distinguishes you within the industry but also provides you with specialized knowledge specific to family travel.

To begin your certification journey, simply log into the info hub.